Festivals and Community Event Security Guards
At Security Guard Solutions, we understand the importance of creating a secure and enjoyable environment for festivals and community events. Our team of highly trained security guards is equipped with the knowledge and skills to handle a wide range of security challenges, from crowd control and access management to emergency response and conflict resolution.
When you choose Security Guard Solutions, you can rest assured that your event will be protected by licensed and screened security personnel. We carefully select our guards based on their expertise, professionalism, and ability to handle diverse situations. Our guards are trained to be proactive, observant, and courteous, ensuring a positive experience for all attendees.
Top Rated Festival & Community Event Security Guard & Officers
At Security Guard Solutions, we tailor our security services to meet the specific needs of your cFestival or Community Event. Our team will work closely with you to understand your requirements, assess potential risks, and develop a customized security plan.
When it comes to event security, trust Security Guard Solutions to provide reliable and top-quality services. Contact us today to discuss your security needs and let us ensure a safe and successful event for you and your attendees.
Festival and Community Event Security Services
Our highly-trained security officers respond rapidly and efficiently to each assignment and maintain excellent relationships with our clients. We are committed to training our team to ensure that we employ only the best security professionals.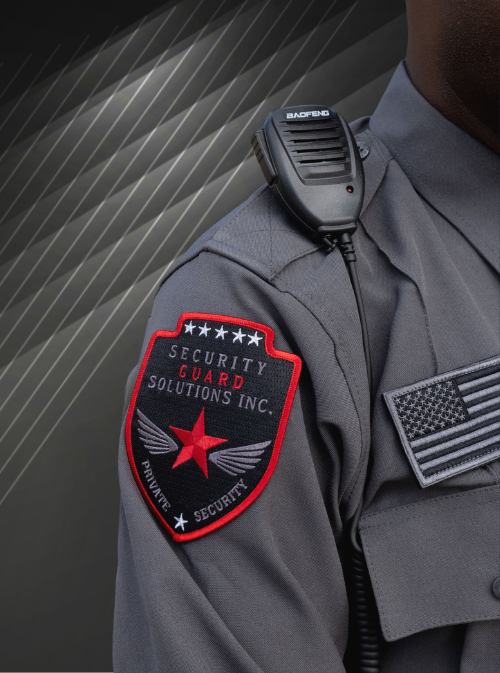 TOP RATED SECURITY SERVICES
Security Guard Solutions stands ready to meet your needs promptly and efficiently, through highly trained security officers and agents, using the latest in security methods and technologies.