The importance of heightening your security measures in today's uneasy times cannot be overstated, whether you are planning a concert, festival, fair, or any other event. If you are looking for advanced security for your special event in California, Security Guard Solutions has your back. We are a leading provider of security guard services, from runway protection to entry security and much more. It doesn't matter if you are organizing a big or small event, our highly trained concert security guards will attend to all of your security needs.
At Security Guard Solutions, we offer specialized security for concerts and other entertainment oriented events. Special event security is our business, so we take extra care to keep out distractions and ensure that your event goes smoothly and seamlessly.
Top Rated Concert Security Guards & Officers
Security Guard Solutions is your go-to company when it comes to event security in California. We understand that failing to plan properly for an event can easily end up disastrously, so our concert security guards will be at hand to offer their experience and expertise. Our personnel can assess your venue and come up with an effective security strategy to deal with potential security threats.
Our management team works with licensed law enforcement experts to ensure that our guards have the necessary training to offer modern event security.
Types of security guards for concerts
These are the most common type of security guards at concerts. They are responsible for the overall safety of the event, including crowd control, checking tickets, and keeping an eye out for any suspicious activity or behavior.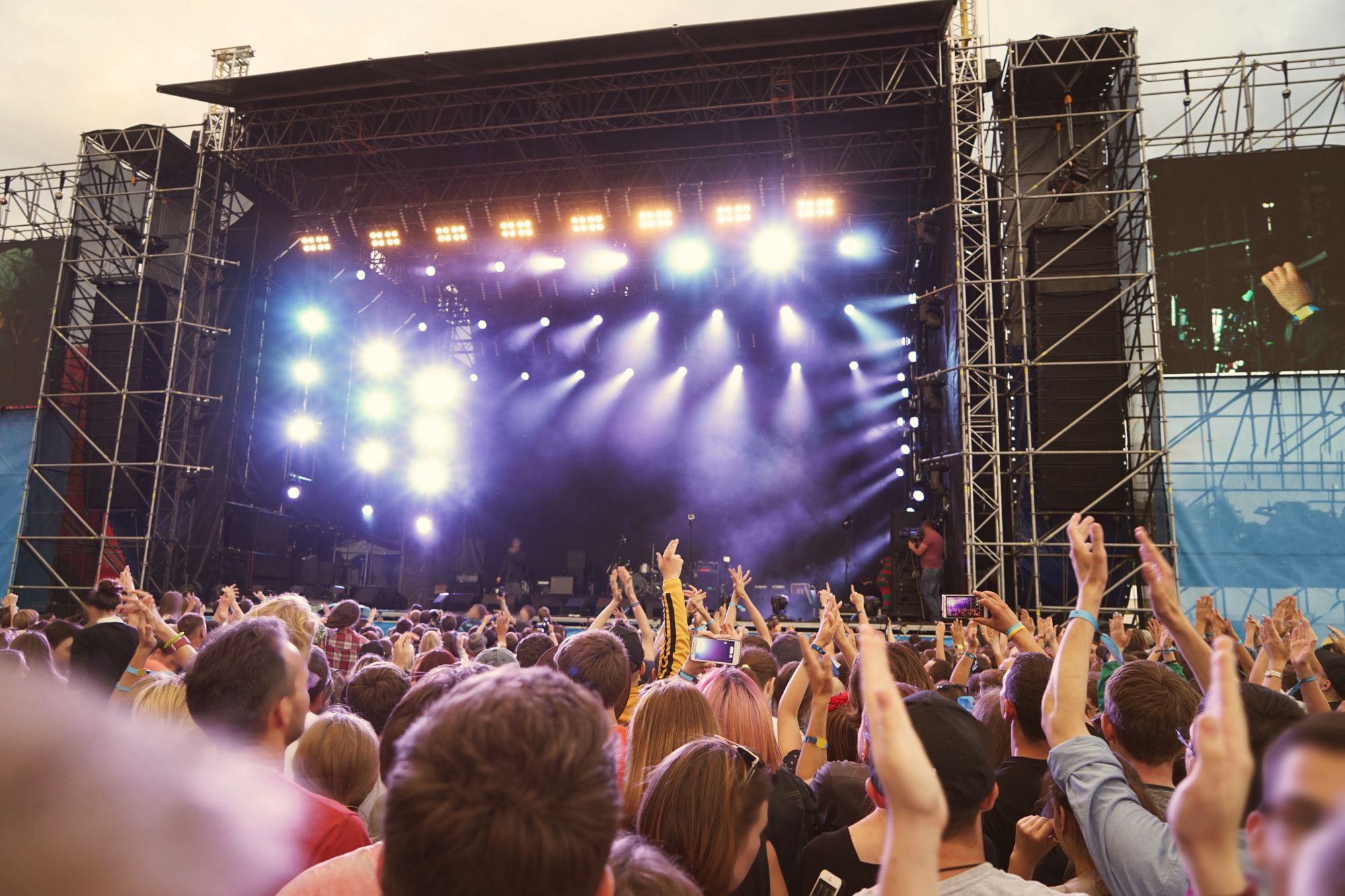 These guards are stationed directly in front of the stage and are responsible for keeping fans from rushing the stage or trying to grab the performers.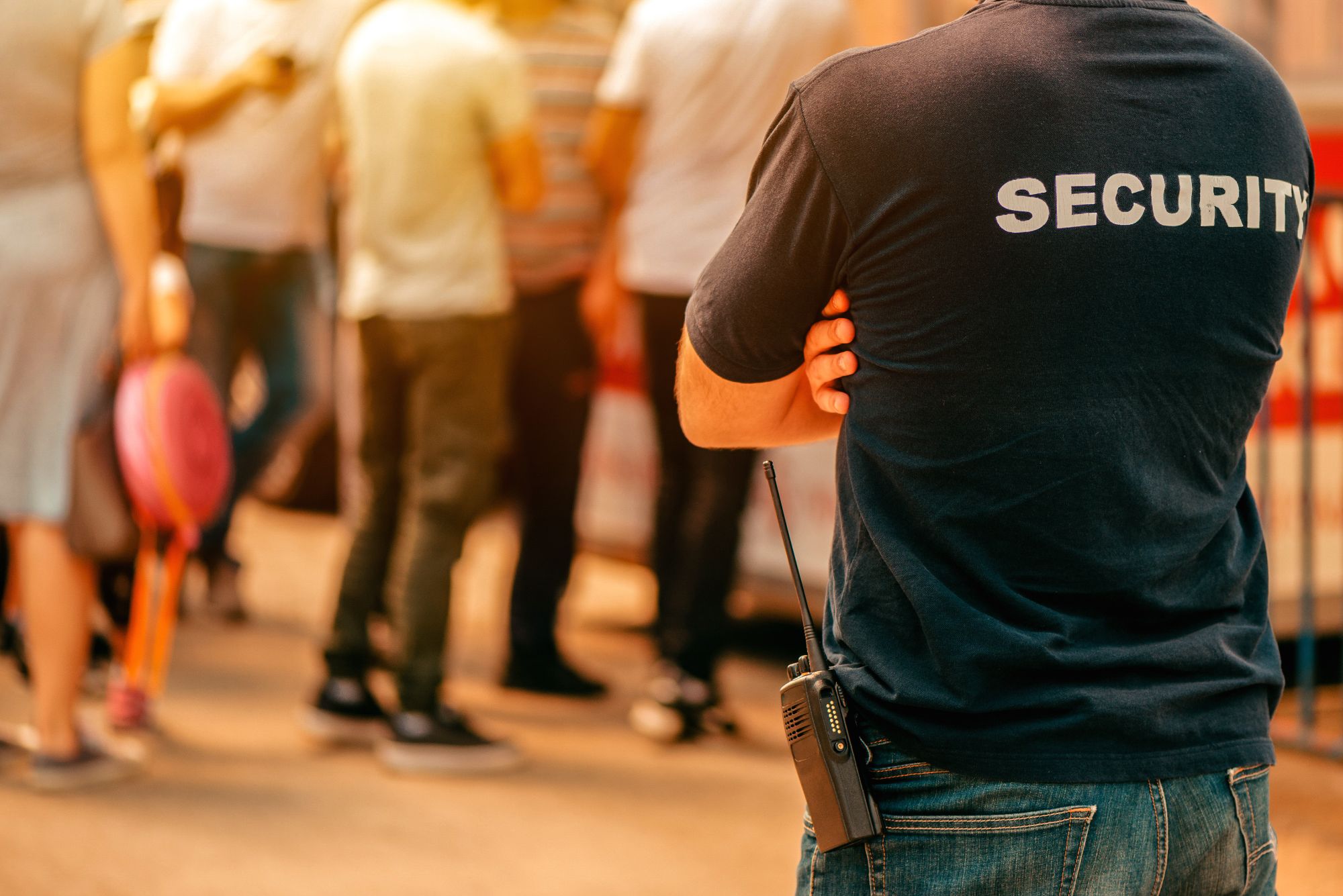 These guards are responsible for securing the backstage area and ensuring that only authorized personnel are allowed in.
These guards are responsible for protecting VIPs, such as performers, their families, and other high-profile guests. They may also assist with escorting VIPs to and from their vehicles or hotel rooms.
These guards are responsible for ensuring the safety of the parking lot and preventing theft or damage to vehicles.
Bag Check Security Guards
These guards are responsible for checking bags and other belongings at the entrance to the venue to ensure that no prohibited items are brought inside, such as weapons or drugs.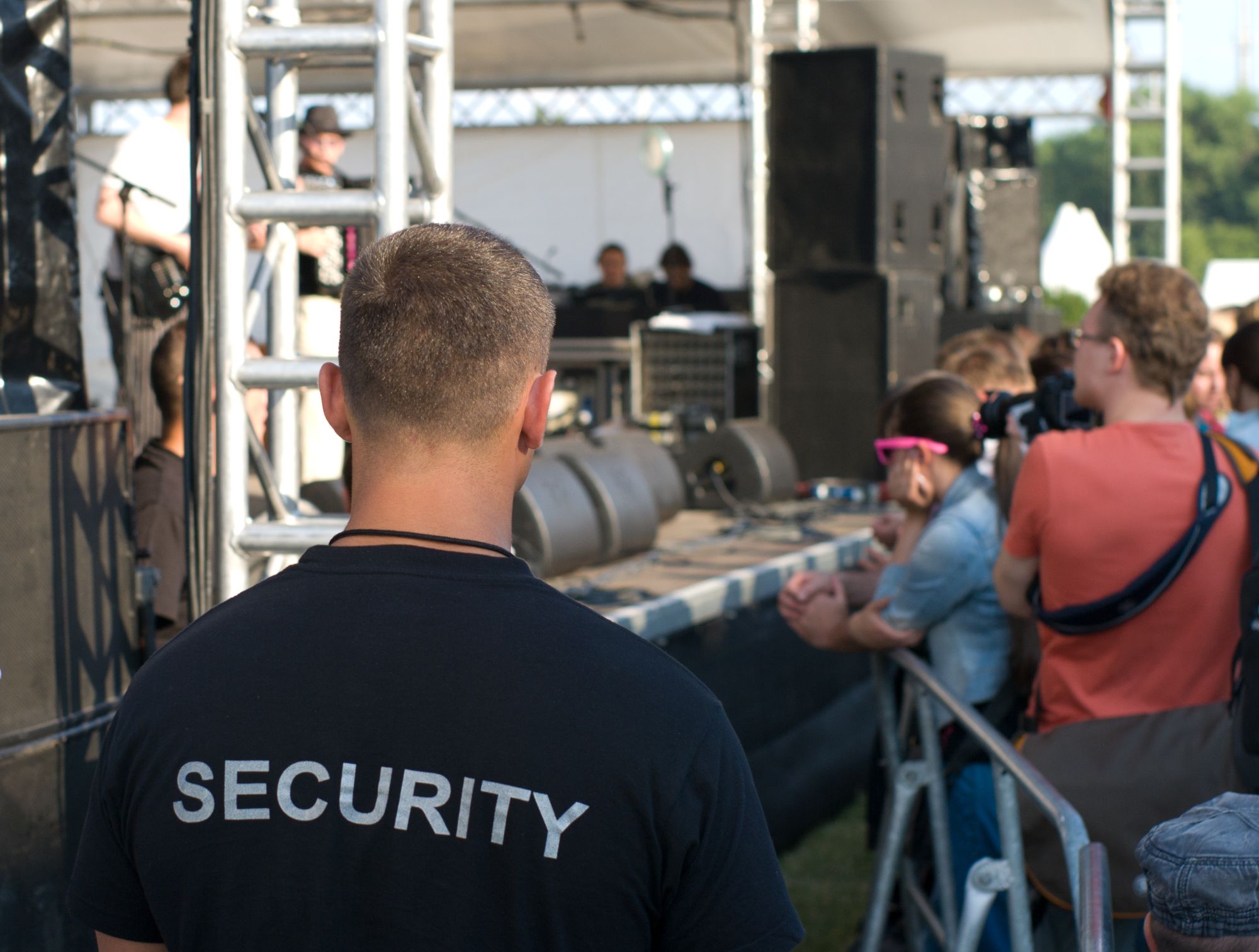 What does a concert security guard do?
A concert security guard is responsible for maintaining safety and security at live music events. They work alongside other security personnel, such as event organizers, venue staff, and local law enforcement, to ensure that the performers, crew, and audience members are safe and secure throughout the event.
The primary duties of a concert security guard include crowd management, access control, and emergency response. Crowd management involves monitoring the behavior of the audience members and ensuring that they are not engaging in activities that could be harmful to themselves or others. This can include monitoring the use of drugs and alcohol, preventing fights and disturbances, and assisting with crowd flow.
Access control involves screening attendees and checking their tickets and identification to ensure that they have valid entry to the event. This can also involve controlling access to restricted areas, such as backstage or VIP areas, to ensure that only authorized personnel are allowed in.
Emergency response involves being prepared to respond to any potential threats or emergencies that may arise during the event. This can include coordinating with local law enforcement and medical personnel, providing first aid to injured attendees, and evacuating the venue if necessary.
Overall, concert security guards play a critical role in ensuring the safety and security of live music events, and their presence helps to create a safe and enjoyable environment for performers and audience members alike.
How do concert security guards ensure the safety of the performers and audience?
Concert security guards play a critical role in ensuring the safety and security of both performers and audience members. They are responsible for maintaining order, preventing and responding to incidents, and providing assistance in case of emergencies. Concert security guards employ several strategies to ensure the safety of performers and audience members.
Concert security guards conduct thorough security checks on all attendees and their belongings before entering the venue. This helps to prevent dangerous or prohibited items from being brought into the venue and reduces the risk of violence.
They monitor the crowd for signs of suspicious behavior or potential threats. They are trained to identify potential hazards, such as overcrowding, aggressive behavior, or drug use, and take action to mitigate them before they escalate into a more serious incident during the concert to ensure the safety of the audience.
Concert security guards work closely with local law enforcement and emergency services to develop comprehensive security plans and response protocols. They are trained to respond to a wide range of emergencies during the concerts, including medical emergencies, fires, and terrorist attacks.
Concert security guards are responsible for maintaining crowd control and preventing disruptions during the concert. They ensure that people do not climb on stage or rush the performers, and manage the flow of people entering and exiting the venue.
Concert security guards ensure the safety of performers and audience members by conducting thorough security checks, monitoring for suspicious behavior, collaborating with law enforcement and emergency services, and maintaining crowd control.
Benefits Of Hiring Security Guard Solutions
Some of our clients include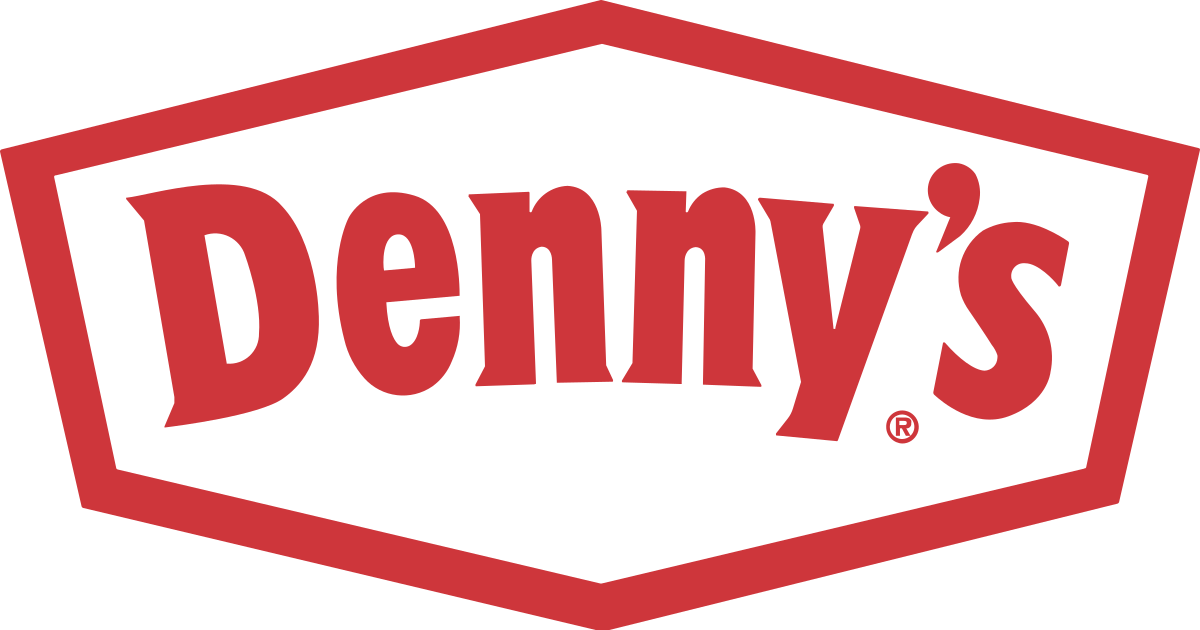 Diego Belisario
2023-02-14
Wonderful company👌🏻, protect my company
Camila Urribarri Parra
2023-02-14
Good company 👍🏻
Good Company!!!
Nurudeen Bello
2023-01-18
SGS is a fantastic organization with good work ethics. I strongly believe in them.
They are Very Professional and Reliable.
Security Guard solutions, is a tested and trusted security services who gives you 100% service , I would encourage other to try their services hence you will have no option than to ask for more just like Oliver Twist
Shawayne Godson
2022-12-04
This is a good company to work for, the services is good. The guards are always sharp, kind, and on time. I highly recommend it.
Mohamed Hassam
2022-11-16
I worked with this company for a while now, they treated me with respect and always there for me when I needed them. Good quality services. Highly recommend
Security Guard Solutions treats employees fairly and with respect. Always makes sure to go the extra mile to assure the guards, clients and take good care of them.
Our team of highly trained and experienced event security guards are dedicated to keeping your event safe and secure. We understand the requirements and risks associated with large gatherings, and we have the security expertise to manage any situation that may arise during your concert.
We offer a range of concert security services, including crowd management, access control, and emergency response. Our security guards and personnel are equipped with the latest technology and tools to ensure that your event runs smoothly and safely, including surveillance cameras, metal detectors, and communication devices.
In addition to our event and concert security guard security services, we pride ourselves on providing exceptional customer service. Our security guards are friendly, professional, and approachable, and we strive to create a welcoming and inclusive atmosphere for all attendees.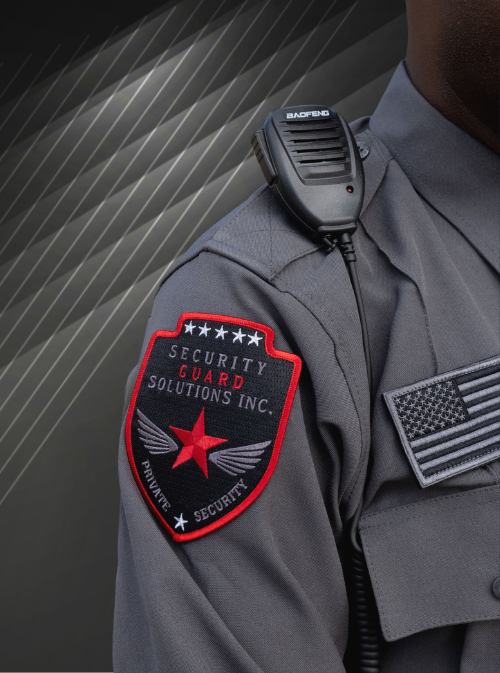 TOP RATED SECURITY SERVICES
Security Guard Solutions stands ready to meet your needs promptly and efficiently, through highly trained security officers and agents, using the latest in security methods and technologies.