Request a Call, Available 24/7
Security Guard Solutions offers security guard services for commercial, residential, shopping centers, educational, industrial and government facilities in the southern California. We also specialize in events, expositions and trade shows, conferences, performances, concerts, movie production, sporting events, tournaments, entertainment industry, and many other private security services.
Security Guard Solutions is a full-service security guard company in California. Our security guard agents are available 24/7. Call or message Security Guard Solutions now to get started!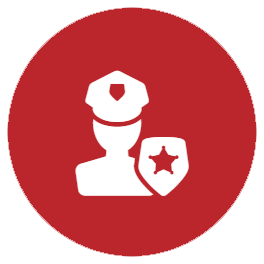 Our highly trained and skilled security agents have the expertise and experience to keep you safe and secure.
We are a licensed, bonded and insured security company serving clients from all industries.
We are operating 24 hours a day 7 days a week for your business and personal safety and security.
Our agents undergo rigorous training to ensure that they have the knowledge and skills needed to provide top-quality security services.
Our agents have a proven track record of success, with a long history of protecting clients and preventing security breaches.
From risk assessments to security audits to incident response, our agents provide a wide range of comprehensive security services.
Security Guard Solutions is committed to providing reliable quality private security and patrol services to a variety of industries through custom-designed security plans, highly-trained security guards, and excellent customer service.
With years of experience, Security Guard Solutions is a leader in the security industry. Our comprehensive security guard services are tailored to meet the unique needs of each client.
Armed and Unarmed Security